Professional home cleanup services are fantastic and recommended for a variety of reasons. For example, they save you time. You also get better, long-lasting results because professionals have special knowledge and equipment to get the job done. Still, most of the time you can get away with cleaning on your own.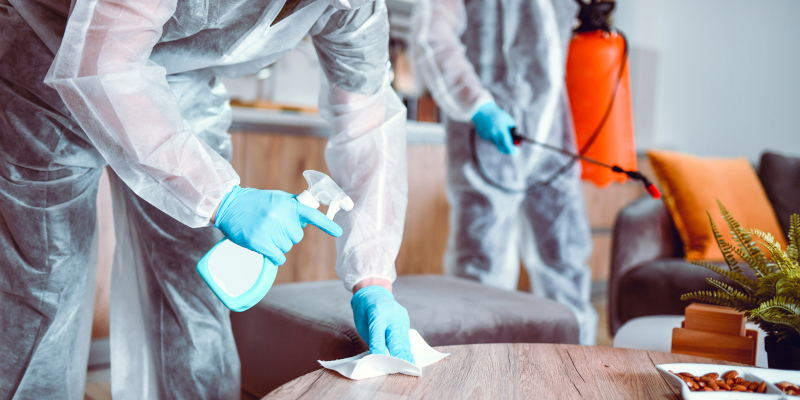 In other cases, professional cleaning is necessary for health reasons. You may have heard of biohazard cleanup before, especially if you've had the misfortune of seeing a place that required it. You might wonder what kinds of situations warrant biohazard cleanup, so we have listed some common circumstances below:
Unattended death/suicide– When a deceased person is found by someone else after their death, it is necessary for the site to be cleaned thoroughly with the proper precautions. In some cases, such as when an elderly person who lives alone passes, the body is not found for days or weeks at a time. Bodily fluids and materials released during decomposition should not be touched because they can cause infections or disease.
Crime scene– In a crime scene, especially homicides, it is essential to clean up the site while wearing protective clothing or gear and using professional cleaning equipment to remove blood or other bodily fluids. These need to be cleaned up by a professional to prevent bloodborne pathogens and other diseases from spreading.
Hoarding– Because hoarders leave piles and piles of their possessions in the same spot for months or years at a time, the clutter creates many health hazards. With hoarding, there is often food waste, human waste, animal waste, and other substances lying around. It also attracts pests and the whole area becomes a breeding ground for disease. That's why biohazard cleanup is necessary.