Left unrepaired, water damage issues can be a big threat to the safety of a property. Paying attention to the following warning signs can alert you to any potential water damage your property might have.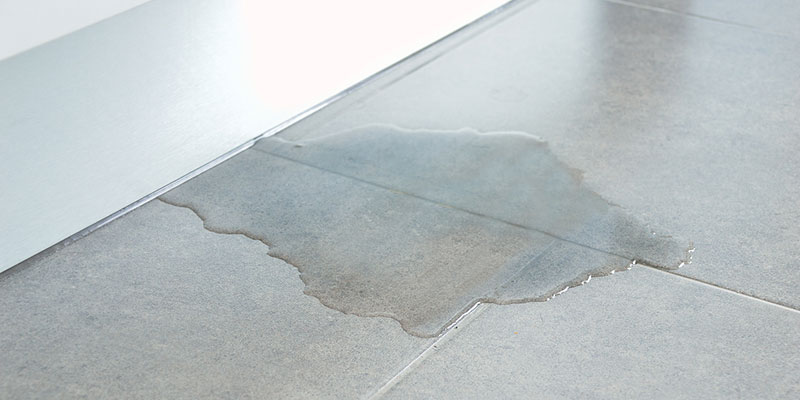 Peeling paint on the walls. The state of your property's paint job can be an indicator of what's going on in your walls. Excess moisture damages paint, so be sure to note any bubbly or peeling paint.
Bubbling drywall. Like paint, drywall suffers from too much moisture. Drywall will often absorb any excess water present in your walls, leading to damage. If your walls are discolored or bubbling, there might be water damage that needs to be taken care of.
Moldy odor. Mold and mildew are strong signs of water damage, since they thrive in humid conditions. If you notice a moldy odor in your property, particularly in areas where surfaces may get damp, there might be water damage. Be on the lookout in places such as attics and crawlspaces for moldy odors.
Puddles of water. Excess water will often pool inside or outside a property with water damage. If you notice pools or puddles of water in any unusual places, chances are you might have water damage.
Warped flooring. Water in a property's subflooring can have damaging effects on your floors. With wood and linoleum, this water can warp the flooring. Soggy carpet and loose tiles are other indicators that there might be excess water underneath your floors.
If your property has any of these warning signs, contact us at Davie Property Restoration, and we can help repair your water damage with services such as water removal and drywall/ceiling repair.