Helping You Get Back to Normal After a Disaster
Whether you have gone through a flood or other natural disaster, or if you have experienced mold, water damage or fire damage, our experts are here to make it right. From large-scale disasters to small-scale problems, our team wants to help you get the cleanup and restoration process done right.
Since 2015, our team has been helping people in the Advance, North Carolina area with fire, water, wind, smoke, mold and all other types of disasters. We understand and recognize that disasters do not always occur within a convenient working timeframe, so we make our services available to you at any time of day or night. We do our best as a small business to treat our customers like family, and we know that our services can help you get the restoration you expect from a reputable company like ours.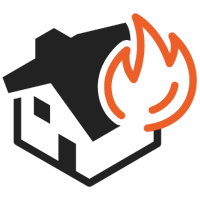 Our disaster restoration services keep you looking forward to better times.
Because we are IICRC certified, you can count on us to be up to date on the latest in disaster restoration and procedures. We use this extensive and careful training for our certifications to give you the best service in the Advance and other areas of Davie County. With our expertise, emergency availability and all our experts working to serve your needs, you will be glad to have us around for your disaster relief and emergency cleanup needs. We can even finish everything off with a fresh coat of paint when we're done.
Contact Davie Property Restoration
To learn more about our services for your commercial or residential property, give us a call today for a free quote.